You can open a reduced version of the cluster specially for Smartphones with your internet browser:
www.dxfuncluster.com/iPhonecluster/
DXFunCluster mobile
We developed an application designed specifically for Android devices.
This is a first version where we can find the main functions of our cluster as:
– Last spots
– Send spots
– Log Book to record your contacts in portable
– World map with the latest spots
– Propagation
DXFUN Alerts for Android (Free for Premium users).
Do you want to receive spot notifications of selected DXCC to your Mobile Phone?
Download the APP for your Android Mobile Phone, free of charge, to be able to receive the alerts.
www.dxfuncluster.com/filtros_avisos.php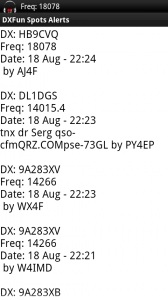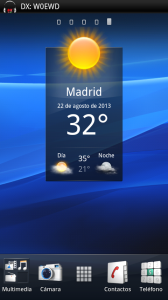 Other versions of DXFUNCluster for mobile
Thanks to EA4GKQ you can download an APP for Android for free:
Click here for download the APP